A bit of a mini-blog where I'll pick a hip-hop song and give some background behind it, explain why I like it and/or why it's important.
I have a pretty narrow area of expertise when it comes to the wider scope of hip-hop music. So you should expect to see a lot of 90s and 2000s hip-hop here, especially east coast stuff. As you might expect, I'll be embedding each song providing I can find a way to do so.
==
Kanye West featuring Jay-Z - Diamonds From Sierra Leone (Remix)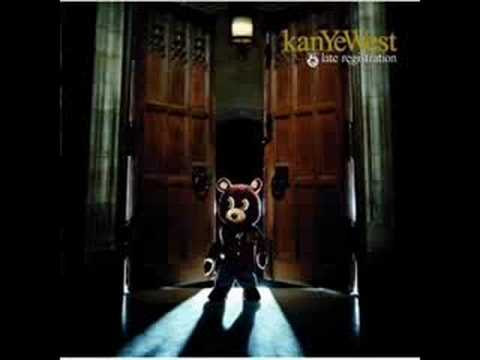 Vocalists: Kanye West, Jay-Z
Producers: Kanye West, Devo Springsteen, Jon Brion
==
Kanye West is an interesting figure. He's kind of the Bono of hip-hop in that he has a lot of big ideas and a lot of people find him obnoxious for reasons that often relate to those ideas.
One of those ideas, back in 2005, was inspired by a conversation with the legendary Q-Tip (of A Tribe Called Quest fame). The two got on the subject of conflict diamonds, prompting Kanye do to some further research on his own (on "the internet" he's told interviewers). He eventually zero'd in on Sierra Leone, feeling that this was God prodding him in a specific direction, he decided to write a song about it.
There are not many pop songs that tackle the subject of conflict gems, but despite popular perception this kind of subject matter wasn't foreign to Kanye, who was after all a friend of both Common and Talib Kweli (quoth: "is it cool to rap about gold if I tell the world I copped it from Ghana and Mali?" from "Breathe In / Breathe Out").
The original did its job, but the remix is more widely remembered for a few reasons. The most obvious is Jay-Z's guest verse. Its grinning cynicism ("I'm not a businessman, I'm a
business
,
man
") stands in sharp contrast to Kanye's rapping of people losing limbs. Despite this it's endlessly quotable, which is a powerful quality for any rap verse to have, and it was a show of Roc-a-Fella solidarity at a time when popular rumor was that there was bad blood brewing between Ye and Jay.
The beat is actually rather simple. Mostly just a jacked up sample of the theme from the James Bond film
Diamonds Are Forever
welded to some bass. This was in line with how Kanye generally did things back then and the simplicity lends it a sort of up-front effectiveness that, ultimately, nicely compliments the earnest attempt to make people aware of a serious issue. The music video ended with a similarly straightforward plea: "please buy conflict-free diamonds".
Did Kanye actually help the situation in Sierra Leone at all? It's hard to say, catchy tunes can only go so far so one imagines probably not, but it's a damn good tune with a good heart, and at the end of the day that's often the most you can ask for from politically-minded popular music.
==
Related Songs: