Panurge watches every Irate Gamer review until he doesn't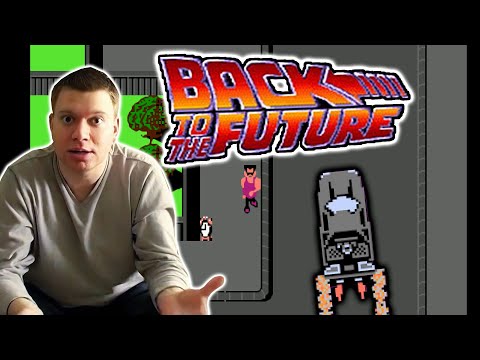 Thoughts:
*Is he doing an MST3K thing at the start? Also he's a terrible actor.
*This is very basic and unpolished.
*That joke about the pane of glass is just him making a dumb joke about a dumb trope.
*He acts like he wouldn't be annoyed by these stupid enemies if they were in the movie, which is weird.
* Lots of weird non-jokes
*Unrelated: Why does Marty where a jacket in sunny summer california?
*He is very irate that this game has little to do with the movie
*A shitstorm of Bifs!
*"without cheating I don't know how this is not possible!"
*Bad comparisons to other videogames
*and now a skit It's not funny intentionally

IRATE-O-METER FOR THIS REVIEW: 19 out of 50 targets