Sredni Vashtar Explores Metal
Self-explanatory. I came to metal through noise rock, industrial music and drone, with some grounding in the British and American New Waves and thrash through my friends, so my perspective tends to be skewed, moving from the outside in. I'm trying to educate myself. It's a fun process.
Right now I'm listening to Blasphemy's
Fallen Angel Of Doom....
, an album which, well, speaks for itself: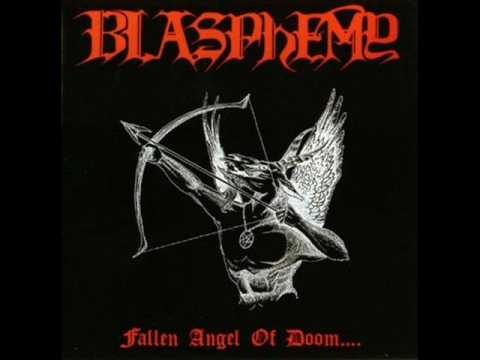 Recommendations and suggestions go here.
Already on the list:
Behemoth (cursory knowledge)

Cannibal Corpse (negligible knowledge)

Death (ibid)

Emperor (ibid)
Gorgoroth (ibid)

Gorguts (passing acquaintance)

Manilla Road (no substantive acquaintance)

Mayhem (some familiarity with their earliest work)

Morbid Angel (next to no knowledge)
Pig Destroyer (some dim familiarity with their output)

Sarcófago (near-zero practical familiarity)

Sepultura (ibid)

Sodom (ibid)

Suffocation (ibid)

Ulver (minimal familiarity)
Venom (ibid)
These will be crossed out as I got through them, while others will be added later.